Sample Questions for Interviewing A Domestic Helper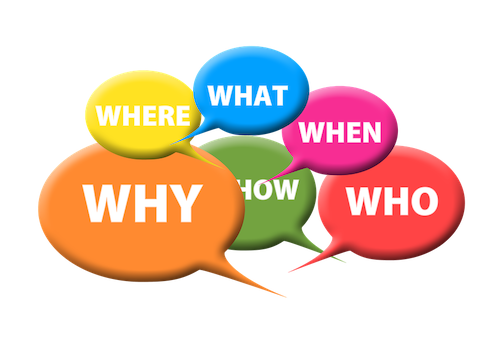 Jude Lee
One of the most important step in selecting a helper is through interviews. You can assess the helper based on her appearance (if face-to-face), spoken language, ability to understand you, her experience, and motivation to help you make your decision. When you interview through phone, webcam or face-to-face, you may want to mention some of your expectations and see how she responds to them.
Share your requirements and needs with us so we can select the most suitable helper/s for you to interview. Then shortlist the bio data of the helpers you wish to interview. Prepare a list of questions that can help guide you in your interview.
Here are some suggested pointers and questions you could ask the helper in order to ascertain if she will be the right match for your family.
General to start:
Know what are the reasons for her to work as a domestic helper in Singapore, and why she wants to change employer if she is a transfer maid. Sometimes the reasons will reveal how motivated she is going to be to work for you.
• Why do you want to work in Singapore?
• Why do you want a transfer? (For transfer maids)
• Do you have any friends or relatives working in Singapore?
• Do you need to support your family? How long have you been supporting them?
• What did you do in your previous employer's home? (For transfer maids)
• How many people were there in your previous employer's house and who were they? (for transfer maids)
• What were the things your previous employer did that made you angry / happy? (transfer maids)
Housekeeping:
Ask if she knows to work the basics like using the electrical appliances, as she might not have used them in her home, and how experienced she is in doing housework. You can have a rough idea how much time you need to coach or supervise her if you hire her.
• Do you do housework at home?
• Do you know how to use a vacuum cleaner? Please explain how you turn it on. How often should you vacuum the floor?
• Do you know how to use the washing machine?
• Do you know how to use the electric rice cooker?
Cooking
• Can you cook? What type of food can you cook? Please describe how you cook one of the dishes
• Can you cook Chinese / Western food?
• How do you cook white rice with a rice cooker?
Childcare
• Do you have children at home? Who looks after them?
• Have you looked after babies / newborn / young children before?
• How do you make a baby sleep? Or take a nap?
• How do you make milk for a baby?
• How do you bathe a baby? / Shower a child?
• If a baby keeps crying, what will you do?
• Have you calmed a crying/frightened child? How do you do it?
Elderly
• Have you looked after an elderly before?
• What did you have to do for the elderly daily?
Other miscellaneous
• What time do you usually wake up?
• Would you be able to follow a schedule?
• If there was a fire, what would you do? (see how quick she can think)
• What is your religion?
• Do you have a special diet?
• Are you on any medication right now?
• What will you be doing on your rest days?
Checking on her commitment
The questions below will check whether she has to continue working to support her family financially, and the probability if she will renew after her contract ends.
• Do you have siblings? How old are they?
o For young siblings: Do you have to provide for them?
o For adult working sibling: Where are they?
• Do you have to send money back to your family every month?
• Do you have children? How old are they?
• Do you have a boyfriend? When do you intend to get married?
• What are your worries back home?
Mobile phone
It is very common for foreign domestic helpers to own a mobile phone nowadays, especially helpers with experience working overseas or in Singapore. Employers and helpers may have different expectations on the usage of mobile phones. It would be good if both of you come up with an agreement on the usage before signing the deal.
• We understand that you need to use the mobile phone to communicate with your family and friends. When do you think it is an appropriate time to use and when is it an inappropriate time to use the phone?
Rest days
It is required by law to have one rest day a week for the foreign domestic helper. We would have their rest-day expectations stated in their bio-data already, but you can check with her what her expectations are and whether she would accept compensation in lieu, or have some rest days on weekdays. It is better to write all these agreeement down before signing the deal to avoid conflicts and misunderstandings.
• On some days when I need you urgently, are you willing to accept compensation-in-lieu?
• I would need you on some Sundays. Can you take some of your rest days on a weekday?
Her job scope and duties
If the helper knows what she will be expecting, she might be more willing to accept the duties in her job scope.
• I have a 1 month old baby. I will need you to wake up to feed her.
• Every morning, I need you to wake up at 6am to get my kids ready for school and prepare their breakfast.
• I have 3 children age 3, 5 and 8. A few months later, I will have a newborn baby. Are you willing to take care of all my kids and do household chores?
• I have 6 people in my family. You will need to take care of the household stuff, cook, and take care of the kids. Are the duties too heavy for you?
• I have 3 kids and a dog you need to take care of and walk everyday.
• I need you to go to bring my kids to my mother's house every day, and stay there till I come back from work. So you need to prepare the things to bring to my mother's house everyday.
During the interview, pay attention to her body language, how she answers your questions, and most importantly, the vibes you get. You must feel good about it. We hope the above sample questions can assist in finding you an ideal domestic helper.